Maintenance Window Changes
ProAct Online maintenance window is changing to 12am-1am EST (GMT -5). ProAct Online has grown significantly in countries outside of the US. As a result usage patterns have changed. Below is a graph showing the average usage across a 24-hour day. This data was collected from January 1, 2016 through March 7, 2016.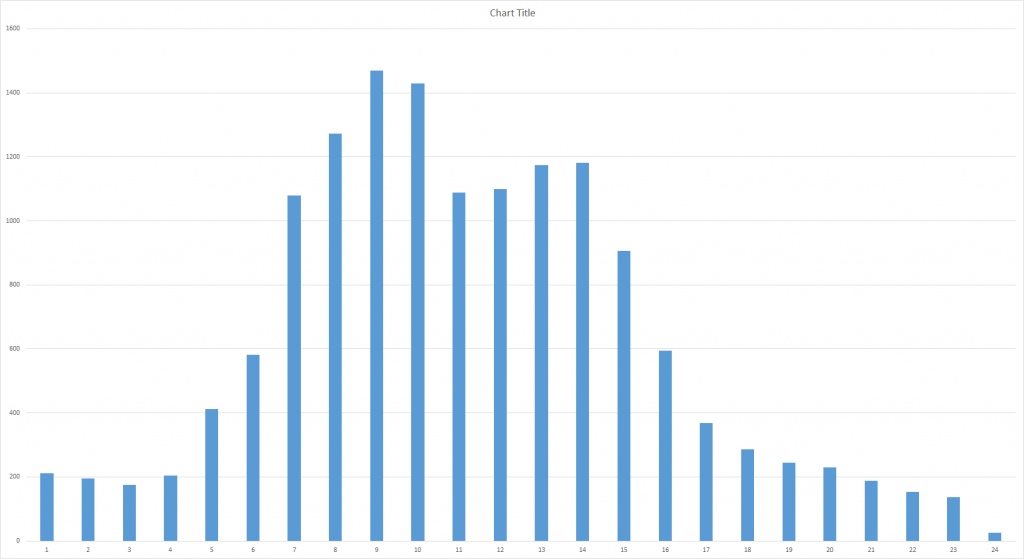 There is a clear window of minimal usage between midnight and 1AM Eastern US time. To reduce the impact of maintenance outages to all clients the schedule maintenance window will move to this time. As always, scheduled maintenance will be announced here at least 3 days in advance. Please
contact us
if you have any questions.