ProAct v4.3.28 Release – New Reports
Two new reports have been added to ProAct Online. These were both based on customer suggestions so please let us know what you would like to see in the future.
Top-3 Risk Report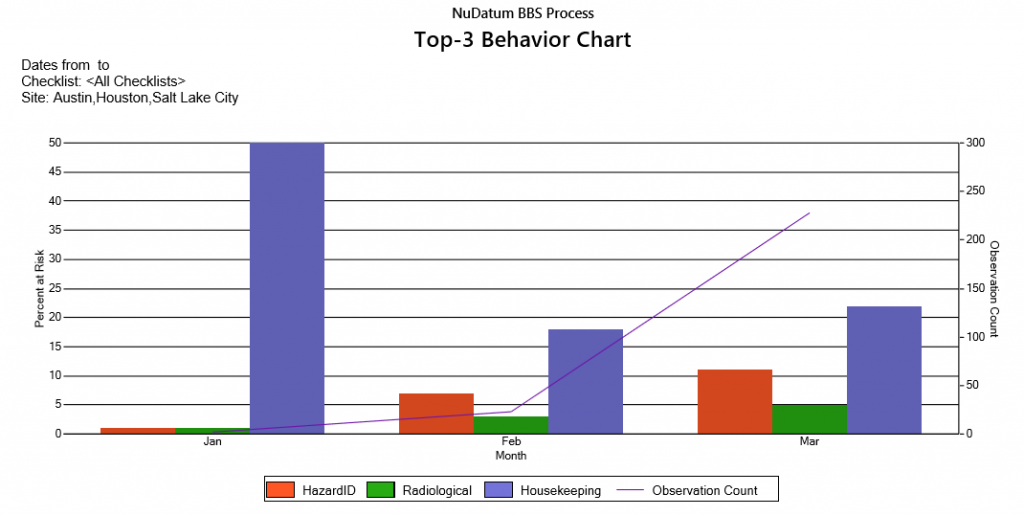 The Top 3 Risk Report displays the top 3 risk exposures from your checklist based on %Safe. The chart is formatted to display %Risk (inverse of %Safe), trend the data from 3-12 months, and also displays a line graph of the total Observation Count for each month.
Weekly Trends Report
The weekly trends report is a remix of the current Monthly Trends report but compiles the data for the Julian Week.
New Date Picker (Calendar Control)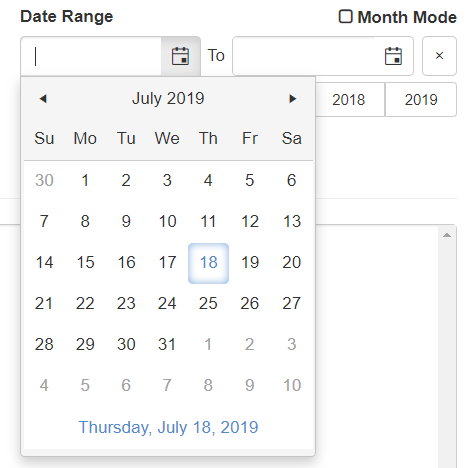 The date range picker on the Reports screen is new. The process of quick selection is exactly the same as before with the calendars automatically popping up under the right circumstances. The quick range selectors (this month, last month, etc) are now visible immediately. There is a new "month" mode that will allow you to more easily select entire month ranges. With "Month Mode" enabled when you select a month it will automaticaly include the entire month in the date range. For example, selecting January 1 to July 31 is as simple as clicking "Jan" then "Jul".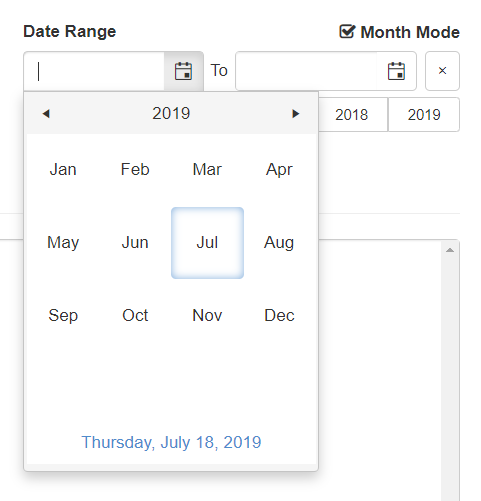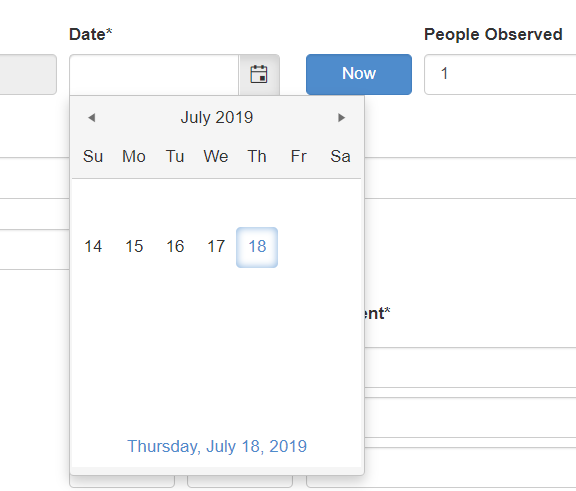 The Date Picker on the Data Entry screen has some minor changes. The style is different and it no longer allows for future dates to be selected by accident.